Thank you.
You are now registered for the Meditation Summit
To receive your free gifts, please, check your email.
MEDITATION

SUMMIT
Deepen and Expand Your Meditation Practice
with 30 of the World's Leading Teachers
A Global Event with 30 of the World's Leading Meditation Teachers
Welcome to the Meditation Summit
By now, you're probably well aware of the benefits of meditation. Science continues to provide us with more evidence of what the world's spiritual traditions have known for years: Meditation can positively impact every single area of our lives.
So why do so many of us struggle to make time for this powerful practice? Why do we so often wonder if we're doing it right? Or feel as if something more should be happening?
Perhaps you feel like you should be meditating, but you just get overwhelmed when it comes time to actually start. With so many different approaches available, how do you know which is right for you?
Or maybe you've been meditating on and off for years. You've experienced the benefits of meditation first hand, but your practice never seems to last. As life gets busier, your meditation practice seems to be the first piece to go—just when you need it the most.
Or perhaps you've had a committed practice for years. You recognize many of the wonderful benefits meditation has brought to your life, but you thought there would be more. Where is this "aha" moment that other people keep talking about? Why haven't you experienced the flashes of insight you were promised? How can you finally go deeper into your practice?
With so many entry points into the world of meditation and so many obstacles to practicing in our daily lives, it's no wonder many of us need more guidance and support in order to sustain and deepen our practice.
That's why we're bringing together 30 of the world's leading meditation teachers in one place.
Throughout the Meditation Summit, you'll have the opportunity to learn with the world's most respected teachers from both sacred and secular traditions. You'll be able to dive into the approaches that may work best for you, learn how to sustain a practice in your daily life, and explore the next steps for bringing more depth to your current practice.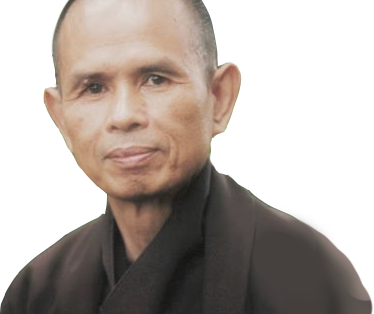 Own the Complete Meditation Summit Package
Here is everything you will receive in the Meditation Summit package:
1

Digital session recordings: Over 30 hours of practical guidance and breakthrough insights

2

Downloadable presentation materials and additional resources

3

Lifetime access to the entire Meditation Summit
P l u s
Bonus #1: The Meditation Experience online course, providing in-depth instruction in eight types of meditation from authors including Shinzen Young, Jack Kornfield, Mark Thornton, Anodea Judith, Kim Eng, Reginald Ray, and Lama Surya Das
Bonus #2: Gifts from all 30 presenters, including even more teachings, articles, and practical information
Price $197

Discover the Power of Meditation with 30 Renowned Meditation Teachers
Whether you're an absolute beginner, an on-and-off again meditator, or a seasoned practitioner, you'll gain new insights and discover new tools of the practice with teachers such as Pema Chödrön, Jack Kornfield, Adyashanti, Thich Nhat Hanh, and many more.
Our diverse selection of leading teachers will provide you with abundance of insightful presentations. During the Meditation Summit, you will:
Explore the emotional, spiritual, and physical benefits of meditation
Learn simple and effective ways to begin a regular meditation practice, even if you have tried and given up in the past
Experience a variety of meditation styles, including mindfulness meditation, mantra practice, visualization, Eastern traditions, contemplative Christian approaches, and more
Develop more grounded expectations around your own meditation practice and begin to feel better about where you are
Discover clear and easy meditation techniques that you can begin applying to your daily life right away
Learn to recognize common benchmarks on the path to spiritual awakening and develop a clearer understanding of your own journey
Participate in guided meditation practices from the world's most sought-after teachers
Find answers to the age-old question, Am I doing this right?
Connect with the true joy of meditation, and watch as this joy ripples throughout your life
Upgrade to get lifetime access to these powerful recordings, special bonuses from each of our speakers, and the online course The Meditation Experience: Eight Pathways to Open the Heart and Mind.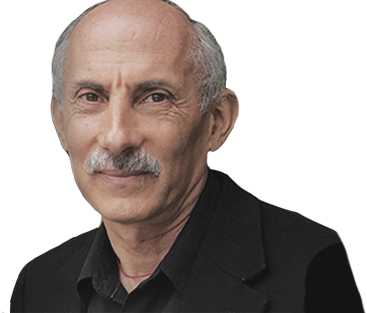 30 Worldwide Leaders in the Field of Meditation

Learn more about our presenters and their gifts to you.
SESSION 1
Reginald A. Ray, PhD
Somatic Meditation and Connecting with the Source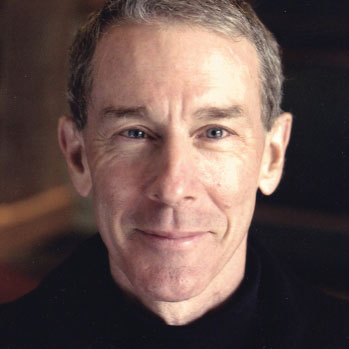 Reggie Ray, PhD, is the cofounder and spiritual director of Dharma Ocean Foundation, dedicated to the evolution and flowering of the somatic teachings of Tibetan Tantra. He is a lineage holder in the tradition of Chögyam Trungpa Rinpoche and the author of several books including Touching Enlightenment. Reggie teaches a unique embodied approach to meditation that he calls "somatic meditation." In somatic meditation, the body is our most trusted teacher and guide on the meditative journey. According to Reggie Ray, "The body is already awake." The process of somatic meditation is one in which we shed the barriers to this vast aliveness that is the source of unlimited guidance and wisdom. In this teaching session, Reggie covers:
The "bottom-up" approach of somatic meditation and how it differs from conventional "top-down" approaches
A guided somatic practice for "Connecting with the Source," including the use of 12-fold belly breathing
Instructions for breathing into what is known in Tantric Buddhism as "the secret center"
Bonus Content:
Reginald Ray offers a guided meditation audio track called "Earth Breathing."
SESSION 2
Tara Brach, PhD
A Nourishing and Liberating RAIN
Tara Brach, PhD, is a clinical psychologist, internationally known teacher of mindfulness meditation, and the founder of the Insight Meditation Community of Washington. Tara is a frequent keynote speaker at conferences where she discusses the role of mindfulness and compassion in emotional healing and spiritual awakening. In addition to her public teaching, Tara is active in bringing meditation into DC area schools, prisons, and underserved populations. This talk will explore:
Three primary components on a path to healing and freedom: inquiry into truth, remembering love, and embodying awareness
RAIN—Tara's acronym for an accessible and powerful support in strengthening these domains of spiritual practice and applying them to situations where we are caught in emotional reactivity
How RAIN helps carry us home to the fullness, mystery, and beauty of our true nature, even in the midst of fear and self-doubt
Bonus Content:
Tara offers us a "RAIN of Self-Compassion" collection, including a PDF article, video talk, and meditation audio.
SESSION 3
Richard C. Miller, PhD
Yoga Nidra: The Meditative Heart of Yoga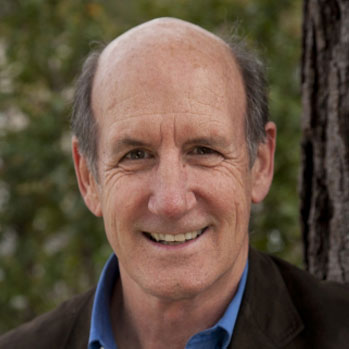 Richard C. Miller, PhD, is a clinical psychologist, author, researcher, yogic scholar, and spiritual teacher who has spent the last 46 years integrating modern psychology and neuroscience with ancient nondual wisdom teachings. He is the cofounder of The International Association of Yoga Therapists and founding president of the Integrative Restoration Institute. He is also the creator of iRest, a research-based transformative practice of deep relaxation and meditative inquiry that is currently being utilized in VA hospitals, military bases, hospitals, and more. In this talk, Richard will explore Yoga Nidra, a practice of deep yogic meditation. He will present:
The core components that form Yoga Nidra as a unique and inclusive approach to meditation
Ways in which Yoga Nidra brings us to an embodied awakening of our essential nature through personalized practice
A guided meditation through all 10 steps of the Yoga Nidra process, so we can experience a taste of interconnectedness within ourselves and all the cosmos
Bonus Content:
Richard's gifts include an audio download of Meditation: Pure, Simple, Direct, his talk and guided practice on meditative self-inquiry; as well as his PDF article "Pointers to Freedom."
SESSION 4
Snatam Kaur
Kundalini Meditation: Accessing the Light Within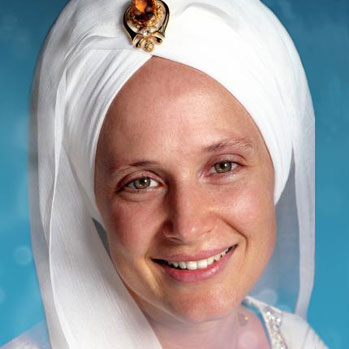 Snatam Kaur is an American artist raised in the kundalini yoga tradition. Schooled in kirtan, meditation, and Gurmukhi (the Sanskrit-based language of Sikh scriptures from northern India), she met her first music teacher at the age of six. She has released eight records and is the lead singer for the Celebrate Peace tours. Snatam Kaur teaches kundalini yoga and kirtan workshops across the United States.
In this session of the Meditation Summit, we will explore:
The transformational power of sacred chant
Balancing the body's primary energy currents
A guided experience of kundalini meditation for accessing our inner light
Bonus Content:
Snatam Kaur offers a 60-minute video performance from the Wake Up Festival.
SESSION 5
Adyashanti
True Meditation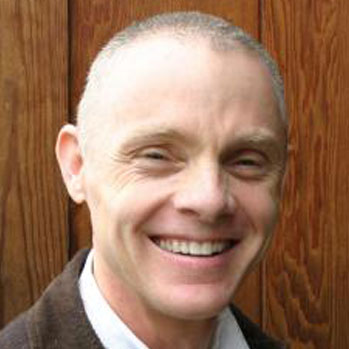 Adyashanti is an American-born spiritual teacher devoted to serving the awakening of all beings. His teachings are an open invitation to stop, inquire, and recognize what is true and liberating at the core of all existence. Asked to teach in 1996 by his Zen teacher of 14 years, Adyashanti offers teachings that are free of any tradition or ideology. In this presentation, Adyashanti speaks of true meditation as resting in the natural state. He explores:
True meditation as a path for awakening to the truth of our being through a moment-to-moment state of discovery
How we can free ourselves from agenda and technique, dropping our preconceived ideas of what meditation should look like
Instructions for practicing true meditation by bringing awareness to our senses and awakening to the present moment
Bonus Content:
Adyashanti's bonuses include two downloadable audio meditations: "The Three Commitments" and "Allowing Everything to Be As It Is."
SESSION 6
Sharon Salzberg
Lovingkindness Meditation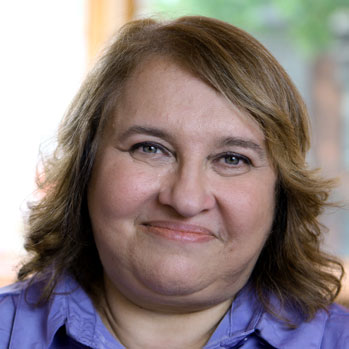 Sharon Salzberg is a meditation teacher and New York Times bestselling author. A student of Buddhism since 1971, she has been leading meditation retreats worldwide since 1974. Influenced by more than 25 years of study with Burmese, Indian, and Tibetan teachers, she teaches both Vipassana, or insight meditation, and the cultivation of lovingkindness and compassion. She is the cofounder of the Insight Meditation Society in Barre, Massachusetts, and has played a crucial role in bringing Asian meditation practices to the West. In this presentation, Sharon discusses lovingkindness meditation, including:
How lovingkindness meditation cultivates our natural capacity for an open and loving heart
Meditation as a path to joy in the happiness of others, peace within ourselves, and an expanded circle of compassion
Direct instruction and a guided meditation using classical lovingkindness techniques
Bonus Content:
Sharon Salzberg offers a guided meditation from her Lovingkindness Meditation CD.
SESSION 7
Rev. angel Kyodo Williams
Effort and Release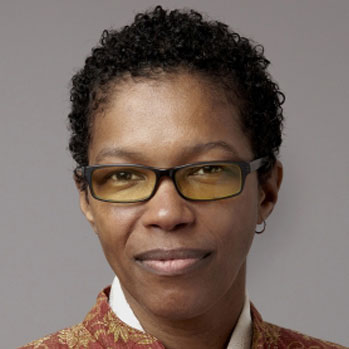 Rev. angel Kyodo Williams is an activist, master trainer, founder of the Center for Transformative Change, and acclaimed author of Being Black: Zen and the Art of Living with Fearlessness and Grace. Rev. Williams applies wisdom teachings and embodied practice to social issues and is a preeminent thought leader of transformative social change.
"It's easy to be overwhelmed and caught in confusion about what meditation is and what it is not. In a word, though—no matter how it's done—meditation is relationship . . . to yourself and to the world you inhabit, at the only moment that matters, now," she teaches. In this session, Rev. Williams discusses:
How meditation develops our capacity to be with the suffering of ourselves and others, awakening our warrior spirit and willingness to engage the world
The fearless balance of effort and release, where we merge directed effort with a natural release of control
An in-depth guided meditation practice that is laser-sharp, accessible, and helps us drop self-judgment by the wayside
Bonus Content:
Rev. Williams offering is "Mind the Gap," an animated meditation instruction video.
SESSION 8
Rick Hanson, PhD
Your Brain on Meditation: Cultivating Inner Strength and Peace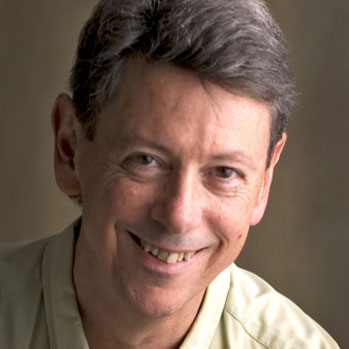 Rick Hanson, PhD, is a neuropsychologist, Senior Fellow of the Greater Good at UC Berkeley, and New York Times bestselling author. He began meditating in 1974 and is founder of the Wellspring Institute for Neuroscience and Contemplative Wisdom. His books include Hardwiring Happiness, Buddha's Brain, Just One Thing, and Mother Nurture, and are available in 26 languages.
"2,500 years after the Buddha explored the mental causes of suffering," he explains, "we are beginning to understand the underlying neural causes of these mental factors." In this presentation, Dr. Hanson discusses the intricate relationship between meditation and our brains, including:
The science behind how mindfulness meditation can change our brains and activate our neural networks of self-compassion and happiness
An exploration of the causes of suffering rooted in our "Stone Age" brains, including our deeply ingrained sense of craving—and how through self-directed neuroplasticity we can stimulate and thereby strengthen the neural substrates of positive states of mind
A guided meditation and on-the-spot techniques to bring our practice into everyday life
Bonus Content:
Rick Hanson, PhD, offers an enlightening hour-long interview with Jack Kornfield in which they discuss the power of mindfulness meditation.
SESSION 9
Lama Tsultrim Allione
Feeding Your Demons: A Tibetan Meditation Practice for Deep Healing and Integration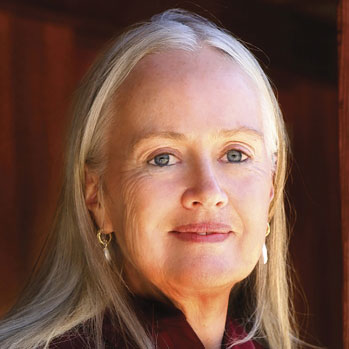 Lama Tsultrim Allione is an author, an internationally known Buddhist teacher, the first American to be an ordained nun in the Karma Kagyu lineage, and the founder of Tara Mandala, a mountain retreat center on 700 acres in southern Colorado. She is the author of the bestseller Feeding Your Demons. Lama Tsultrim's teachings arise from her 40 years of Buddhist practice and her experience as a Western woman and mother. In this presentation, she will introduce the traditional Chöd practice as is it sung in Tibetan along with its Western equivalent, illuminating:
How offering compassion to our own demons, rather than battling against them, develops our ability to heal and integrate into wholeness
The application of Chöd practice with a wide variety of both personal and collective demons, including fears, addictions, xenophobia, racism, physical ailments, anger, relationships, and other challenges
A powerful guided practice with her "Five Steps of Feeding Your Demons" meditation
Bonus Content:
Lama Tsultrim offers us her PDF article "Moving from the Solar Hero to Embracing the Dragon" and the guided meditation "Feeding Your Demons: The Five-Step Process."
SESSION 10
Anh-Huong Nguyen
Mindfulness Meditation in the Tradition of Thich Nhat Hanh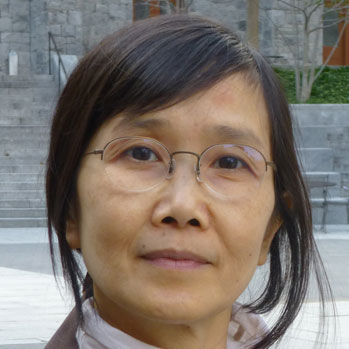 Anh-Huong Nguyen is an author and teacher who has practiced the art of mindful living with Master Thich Nhat Hanh for more than 30 years. She was among the first of his students to be ordained a dharma teacher, and currently teaches at the Mindfulness Practice Center of Fairfax in Virginia. "When we become fully present in the here and now," she explains, "we are able to get in touch with the nourishing and healing elements within and around us such as our eyes, the blue sky, the sunshine, spring flowers, a fresh breeze, or a child's smile." In this presentation, Anh-Huong explores how we can integrate mindfulness practices into our daily lives. She discusses:
How to use conscious breathing to quiet our minds and bring ourselves back into our bodies through a guided practice
How we can live fully in the present moment, so we are no longer carried away by past regrets or future fears
The power of mindful practices to cultivate compassion, a sense of lightness, and true happiness
Bonus Content:
Anh-Huong Nguyen's gifts include the PDF download "Practicing Love" and the audio recording "Guided Mindful Meditation and Functions of Mindfulness."
SESSION 11
Ken Cohen, MA
One with the Tao: Body, Breath, and Mind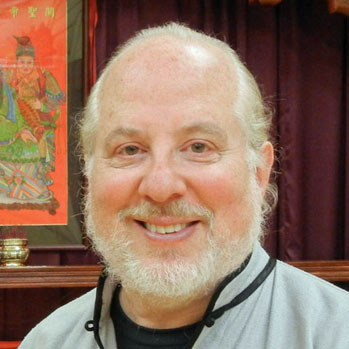 Ken Cohen, MA, is a renowned qigong master, health educator, author, and winner of the Alyce and Elmer Green Award for Innovation and Lifetime Achievement in Energy Medicine. Ken has been practicing qigong and Tai Chi for more than 45 years and is the pioneer who first introduced qigong into Western medical school education.
"Taoist meditation involves the whole person, not just the mind," he teaches. "When the body is aligned and relaxed, the breath slows down. When the breath slows down, the mind becomes calm. As peace and tranquility deepen, your spirit opens to the life force, the qi, of the universe." In this presentation, Ken explores Taoist meditation, including:
The deep peace and tranquility that arise when our spirits open to the qi of the universe
The power of the Tao to find the extraordinary in the ordinary, bringing us back to a place of childlike enchantment with the natural world
Three guided Taoist meditations, including a compassion meditation, a movement meditation for healing, and a powerful meditation with the Big Dipper
Bonus Content:
Ken's gifts include a guided meditation, "Qigong Sun Moon Meditation," and his PDF article, "Beginner's Mind: Renew Yourself Moment by Moment."
SESSION 12
James Finley, PhD
Christian Contemplative Meditation
James Finley, PhD, lived as a monk at the cloistered Trappist monastery of the Abbey of Gethsemani in Kentucky, where the world-renowned monk and author Thomas Merton was his spiritual director. He leads retreats and workshops throughout the United States and Canada, attracting people from all religious traditions seeking to live a contemplative way of life. In this session of the Meditation Summit, James offers us:
An invitation to reflect on the moments we glimpse God's presence within ourselves, others, and all of life itself
A discussion of the fleeting flashes of God's presence that awaken a desire for an even deeper, more habitual experience of Divine connection
Guidelines for a contemplative meditation, understanding the delicate and intimate manner in which meditation lays bare God's presence in our lives
Bonus Content:
James Finley offers his guided audio practice "Meditation in the Christian Tradition."
SESSION 13
Joseph Goldstein
Mindfulness Meditation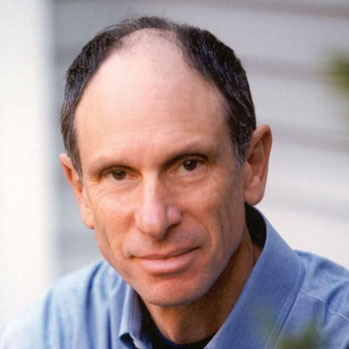 Joseph Goldstein is a meditation teacher, author, and cofounder of the Insight Meditation Society and the Barre Center for Buddhist studies in Massachusetts. He has studied and practiced meditation since 1967 and was one of the first Vipassana meditation teachers in the West. Joseph's books include Mindfulness, Insight Meditation, and The Experience of Insight. This session of the Meditation Summit features:
Common stages in a mindfulness practice, including mindfulness techniques to transform our meditation experience
How a mind free of clinging and grasping opens to awakening
An extended, guided mindfulness meditation to help us release identification with the self and observe the changing nature of all that is
Bonus Content:
Joseph Goldstein offers "Big Sky Mind", an audio file from his Mindfulness CD.
SESSION 14
Deva Premal & Miten
Meditating with the Gayatri Mantra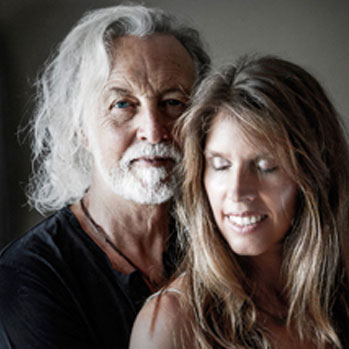 Deva Premal and Miten have been on the leading edge of the global chant phenomenon for over 20 years. Miten grew up in London, immersed in the sounds of '60s rock, while Deva was born to the sound of the Gayatri Mantra, her parents chanting to her in the womb. Together, they have created a unique musical genre, setting the chants of India and Tibet into Western musical traditions and bringing the transformative, healing power of mantra into the 21st century. In this session, Deva and Miten explore the Gayatri Mantra, including:
The art of mantra practice as a scientific exploration
How to begin your own mantra practice, with personal insights from their decades of practice
A deep, guided experience of the Gayatri Mantra, the mother of all mantras and one of the oldest prayers known to humanity
Bonus Content:
Deva Premal and Miten's gifts include two beautiful mantra meditation sessions for you to download: "New Beginnings" and "Medicine Buddha."
SESSION 15
Shinzen Young
Exploring the Mind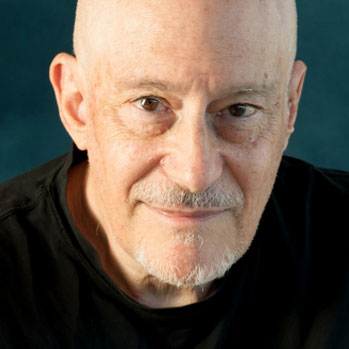 Shinzen Young is known for his innovative approach to mindfulness and is highly active in the exploration of clinical research on mindfulness meditation. He is the author of the forthcoming book The Science of Enlightenment: How Meditation Works. After spending years in Asia doing extensive training in various Buddhist traditions, Shinzen began exploring what may arise from the cross-fertilization of Eastern and Western practices.
"Meditators sometimes develop an aversion to thought or look upon thought as a problem," he explains. "However, thought is just part of nature—an inner version of seeing and hearing." In this talk, Shinzen examines our relationships with our thoughts, and how we can use meditation as a gateway to create a healthier internal dialogue with them. He discusses:
The idea of our thoughts as simple parts of our nature, like inner versions of seeing and hearing, rather than problems to be resolved
How we can work through unconscious mental activity and begin the process of experiencing our thoughts as sensory events
A unique guided meditation for parsing thought into mental images and mental talk, opening the way to states of creative flow and tranquil rest
Bonus Content:
Shinzen is offering two in-depth articles—"What is Mindfulness?", a 76-page exploration of mindfulness meditation and technique, and "An Outline of Practice," a detailed breakdown of a mindful meditation practice.
SESSION 16
Thich Nhat Hanh
Trusting the Buddha Within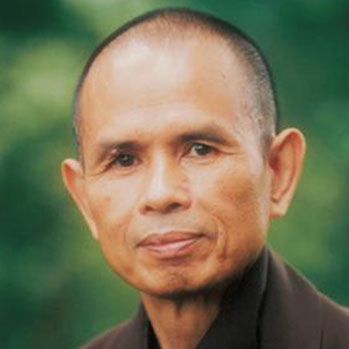 Thich Nhat Hanh is a Zen master in the Vietnamese tradition and a scholar, poet, and peace activist. He is the founder of the Van Hanh Buddhist University in Saigon and has taught at Columbia University and the Sorbonne. Thich Nhat Hanh is the author of the national bestseller Living Buddha, Living Christ and over 60 other books. He was nominated for the 1967 Nobel Peace Prize by Martin Luther King, Jr.
This special feature of the Meditation Summit is an excerpt from an archival recording with Thich Nhat Hanh from Body and Mind Are One: A Training in Mindfulness. Here, he discusses how to trust in the living presence of the Buddha as a guide for our daily practice. This session explores:
How to recognize an awakened being through the quality of their actions
Letting the Buddha do the work for us when things get overwhelming
"Inviting the Buddha Within," a guided meditation for resting in the present moment
Bonus Content:
Thich Nhat Hanh offers his "Mindful Breathing" audio file which guides you in the art of mindful breathing, a cornerstone meditation skill that unfolds the richness of this moment.
SESSION 17
Anakha Coman
Awake at Work: Mindfulness for Connection, Creativity, and Collaboration in the Workplace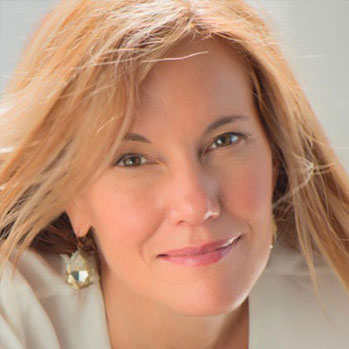 Anakha Coman is an organizational and leadership consultant with an emphasis on mindful presence, relational and collective intelligence, and dynamic innovation. As founder of the Awake at Work Institute, she creates mindfulness-based programs aimed at increasing employee engagement, creativity, excellence, and wellness. Her clients include Nike, Microsoft, Save the Children, and more.
"We create a culture of presence from the inside out," says Anakha. In this presentation, she discusses how we can incorporate mindfulness at work, exploring:
How we can use mindfulness practices at work to bring forth our genius and create a culture of engagement, connection, and excellence
Easy-to-use mindfulness micropractices that heighten mental clarity, insights, and creativity while on the job
The power of a regular meditation practice to bring us in touch with our senses, help us tap into our natural flow state, and open the doors to our creative intelligence
Bonus Content:
Anakha offers us an audio bonus, "Micro Practices 1, 2, & 3."
SESSION 18
Loch Kelly, MDiv, LCSW
Small Glimpses of Freedom, Many Times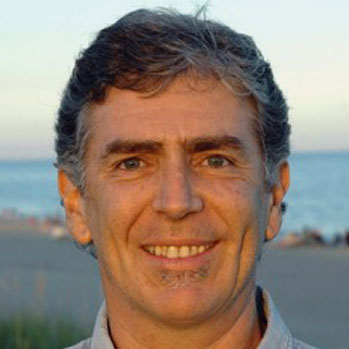 Loch Kelly, MDiv, LCSW, is the author of the award-winning book Shift into Freedom: The Science and Practice of Open-Hearted Awareness. He is an educator, licensed psychotherapist, and recognized leader in the field of meditation who was asked to teach by Mingyur Rinpoche and Adyashanti. Loch is an emerging voice in modernizing meditation and collaborates with neuroscientists at Yale, UPenn, and NYU to study how awareness training can enhance compassion and well-being. In his presentation, Loch discusses:
The calm, intelligent, and loving nature of "awake awareness"—experiencing a direct glimpse of the end goal of awakening that is already here
The unfolding process of reintegrating our emotions, thoughts, and ordinary functioning
Retraining our brains through the practice of "small glimpses, many times" to realize deeper potentials for living with open-hearted awareness
Bonus Content:
Loch shares the audio session "How to Do a Lot of Nothing."
SESSION 19
Gaylon Ferguson, PhD
Natural Wakefulness
Gaylon Ferguson, PhD, is a cultural anthropologist and acharya, or senior teacher, in the Shambhala International Buddhist community. After studying meditation and Buddhist philosophy with Tibetan master Chögyam Trungpa, Ferguson completed a Fulbright Fellowship in Nigeria and a doctoral degree in cultural anthropology at Stanford University. He now teaches at Naropa University in Boulder, Colorado. In this session, Gaylon examines:
Natural wakefulness as a way of cultivating our inherent wisdom and fundamental goodness
Common blocks to accessing our natural wakefulness, along with meditation practices for moving through those blocks
A guided meditation to settle in the body, release effort, and allow our natural state of awakening to unfold
SESSION 20
Saki Santorelli, EdD, MA
Mindfulness and the Art of Turning Towards Life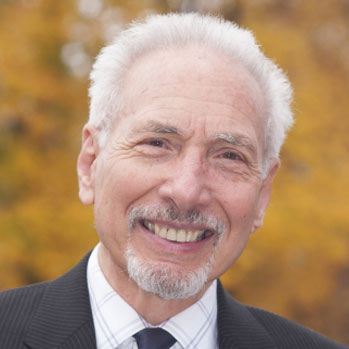 Saki F. Santorelli, EdD, MA, is a professor of medicine, director of the internationally acclaimed Stress Reduction Clinic, and executive director of the Center for Mindfulness in Medicine, Healthcare, and Society at the University of Massachusetts Medical School. Saki teaches and presents internationally on mindfulness-based stress reduction (MBSR) and is the author of Heal Thy Self: Lessons on Mindfulness in Medicine.
"Whether you are a healthcare professional or tending your loved ones, you are a caregiver," explains Saki. "The practice of mindfulness places the remembrance of recognition of wholeness at the center of the caring relationship." In this session, Saki discusses:
How each of us can use the practice of MBSR to bring greater peace, awareness, and joy to our lives
How a mindfulness meditation practice gives us a greater capacity to meet all that life offers, so we no longer live from our fight-or-flight biology
A guided meditation to help us become more attuned to the subtler dimensions of what it is to be human
Bonus Content:
Saki Santorelli offers the audio files "Awareness of Breathing", and "Opening the Heart to Life."
SESSION 21
Robert Peng
Qigong Meditation for Wisdom, Love, and Vitality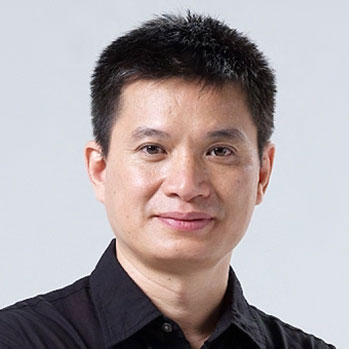 Robert Peng is an internationally renowned Qigong master, who at the age of eight began an intensive apprenticeship under the close guidance of the legendary Buddhist monk Xiao Yao, a Qigong master known for his profound healing ability and martial arts skill. The distillation of his profound training is reflected in his book The Master Key: Qigong Secrets for Vitality, Love, and Wisdom.
In this presentation, Robert uses special breathing, chanting, and tapping techniques in leading us through a delightful journey to awaken our own vitality. He explores:
How we can harmonize the energy centers within us to tap into abundant universal energy
Practices to generate a blissful yet dynamic happiness that enables us to respond to our external circumstances with confidence and peace
A guided meditation that ends with nourishing Qi and a beautiful inner smile, which encourages all of our cells and tissues to soak in the ocean of joy
Bonus Content:
Robert offers us his audio track, "Awakening Awareness."
SESSION 22
Mark Hyman, MD
Meditation for Health and Happiness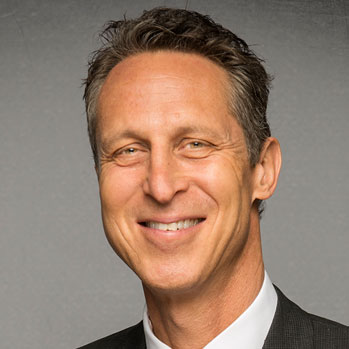 Mark Hyman, MD, is a practicing family physician, a ten-time #1 New York Times bestselling author, and an internationally recognized leader, speaker, educator, and advocate in his field. He is dedicated to tackling the root causes of chronic disease by harnessing the power of functional medicine to transform healthcare. "We all deserve a life of vitality," says Dr. Hyman, "and we each have the potential to create it for ourselves." In this inspiring conversation, Dr. Hyman discusses:
The body-mind connection, and how healing our bodies through movement and diet lays the foundation for a more successful meditation practice
How meditation and the power of the mind can actually turn on fat-burning processes and help us lose weight
A guided meditation for calming overwhelm and increasing our health, happiness, and overall well-being
Bonus Content:
Dr. Mark Hyman is offering an audio download of his "Guided Relaxation Visualization," designed to reduce anxiety, lower stress, and cultivate deep relaxation in both body and mind.
SESSION 23
Anodea Judith
Chakra Meditation from the Top Down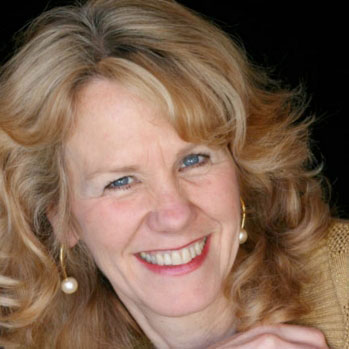 Anodea Judith, PhD, is the author of the chakra classics Wheels of Life and Eastern Body, Western Mind, along with several other award-winning books on psychology, spirituality, and global transformation. She is an internationally acclaimed speaker and workshop presenter, as well as a psychotherapist and yoga teacher.
"People on the spiritual path have been raising their consciousness for decades," explains Anodea Judith. "But what happens then?" In this session, Anodea draws on her most recent book, Creating on Purpose, to explore how we bring the fruits of our meditation practice out into the world through our words, acts, and deeds. Her presentation in the Meditation Summit includes:
The cyclical nature of expanding consciousness and bringing our focus back into the physical world
The importance of co-creating a world made from our highest consciousness
An in-depth guided meditation to bring Divine awareness down through the chakras, allowing us to begin the art of purposeful creation
Bonus Content:
Anodea's gifts include a recording of her webinar, 7 Keys to Transformation, and her short instructional video "Chakra Breathing Exercises."
SESSION 24
David Frenette
Meditating with Presence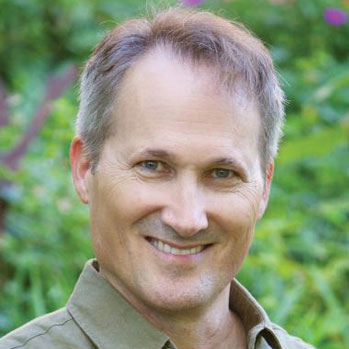 David Frenette is a meditation counselor, writer, and the author of The Path of Centering Prayer. In 1983, he met his spiritual father—the Christian monk, teacher, and founder of Centering Prayer meditation, Father Thomas Keating. David brings Christian mystical and contemplative practices to contemporary seekers from all faiths, integrating the path of meditation with the psychology of life in the world.
"Unrelenting stimulation so easily distracts us from the present moment, from ourselves and others, and from the Divine," David teaches. "Meditating with Presence is a grounding form of meditation that allows us to be more present amidst distractions, and to connect more fully to our own experience of the Divine." This presentation features:
An overview of meditation in the Christian contemplative tradition
Cultivating attention to open more fully to our human experience
A guided experience of Meditating with Presence
Bonus Content:
David's bonus gifts include the PDF article, "Meditating With Presence" and the video, "Our Moment of Big Arrival."
SESSION 25
Shiva Rea
Tending the Heart Fire: Tantric Heart Fire Meditation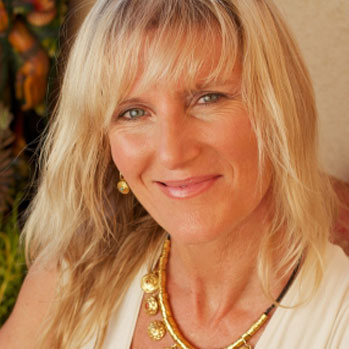 Shiva Rea is is a pioneer in the evolution of vinyasa flow yoga. Her studies in the Krishnamacharya lineage, tantra, ayurveda, bhakti, yogic art, and somatic movement infuse her approach to teaching and living yoga worldwide. She has created many popular instructional audio programs and DVDs, including Yoga Shakti, Solar Flow Yoga, Lunar Flow Yoga, and Drops of Nectar. In 2014, Shiva authored her first book, Tending the Heart Fire, which she draws upon in her presentation for the Meditation Summit.
"All of the world's spiritual traditions envision our heart as an inner fire," she explains. "Within Shaiva Tantra, tending the inner heart fire is a central practice stoked through meditations that cultivate awareness, realization, and the embodiment of love." Here, Shiva explores:
Meditation in the yogic tradition and becoming a "firekeeper of the heart"
Universal tantra-based meditations to awaken the mystery and intimacy of the fire of love
Using visualization, mantra, and mudra as tools for integrating love more completely in our lives
Bonus Content:
Shiva shares a relaxing guided yoga nidra session (MP3).
SESSION 26
Lama Surya Das
Meditation in the Dzogchen Tradition
Lama Surya Das is one of the most learned and highly trained American-born lamas in the Tibetan Dzogchen tradition. For over 30 years, he has studied with the great spiritual masters of Tibet, India, and Asia. Born Jeffrey Allen Miller, he left home for college in the 1960s; went to Woodstock; marched in anti-war rallies in Washington; graduated Phi Beta Kappa from SUNY, Buffalo; then went to India and Asia on a spiritual quest. Lama Surya Das is the founder of the Dzogchen Foundation and the author of many books, including Awakening the Buddha Within, Awakening to the Sacred, and Make Me One with Everything. In this session, Surya Das introduces the Tibetan Dzogchen tradition of meditation, discussing:
Creating a better world through the wise action that stems from an expanded meditation practice
"Non-meditation" and seeing through the illusion of separateness
Mindfulness and the direct experience of awakening here and now
Bonus Content:
Lama Surya Das gifts us with two audio selections—a self-inquiry practice and a guided experience of "Natural Meditation."
SESSION 27
Martin L. Rossman, MD
Meditating with Guided Imagery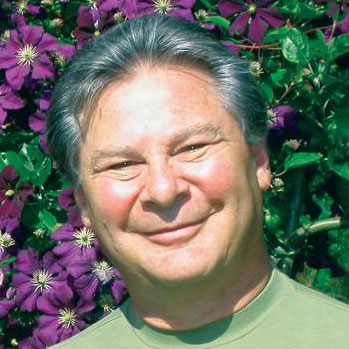 Martin L. Rossman, MD, is an integrative physician, a board certified acupuncturist, and bestselling author, and has been integrating traditional Chinese acupuncture into his medical practice since 1972. Dr. Rossman consults for both the Osher Center for Integrative Medicine at USCF and Andrew Weil's Center for Integrative Medicine at the University of Arizona, emphasizing the importance of lifestyle, nutrition, and mind-body practices in medicine and health.
"Meditation and guided imagery are complementary ways of using the mind to improve health and well-being," teaches Dr. Rossman. "Guided imagery is often easier to teach, learn, and use because it is more concrete and its effects can be felt immediately." In this presentation, Dr. Rossman explores guided imagery as a form of mindfulness meditation, discussing:
The accessibility of guided imagery and its tangible benefits
How guided imagery and sensory-based thinking can alter our physiology, increase body and emotional awareness, and stimulate healing
A guided meditation practice where we can experience the complementary ways in which guided imagery and meditation enhance our overall well-being
Bonus Content:
Martin Rossman offers "Breathing for Stress Relief" audio file.
SESSION 28
Kim Eng
Meditation in Everyday Life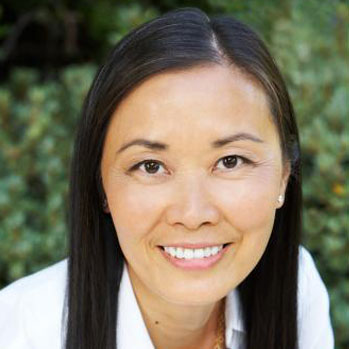 Kim Eng is a counselor and spiritual teacher who works with Eckhart Tolle to bring his teachings to audiences around the world. Kim is the creator of Presence Through Movement, which focuses on the integration of mind, body, and spirit and offers us an embodied approach to incorporating Eckhart's teachings into our lives. She is the creator of two DVDs, Yin Yoga and Qi Flow Yoga, as well as the audio programs Resist Nothing and Meditations for a New Earth. In this session, Kim discusses how we go about bringing the fruits of our meditation practice into our daily life experience—what she calls "meditation in action." She explores:
Returning home to the essence of who we are and finding stillness amidst the busyness of our modern lives
Working with the common challenges that arise during practice
A guided "Inner Body" meditation that heightens our sensitivity to our connection with the oneness of life
Bonus Content:
Kim's bonuses include the audio tracks "InnBody Meditation" and "Resist Nothing."
SESSION 29
Jack Kornfield, PhD
The Art of Forgiveness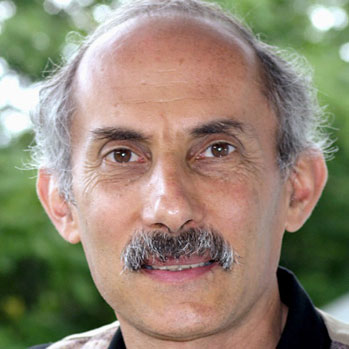 Jack Kornfield, PhD, trained as a Buddhist monk in Thailand, Burma, and India and has taught worldwide since 1974. He is one of the key teachers to introduce Buddhist mindfulness practices to the West. He holds a doctorate in clinical psychology and is the cofounder of the Insight Meditation Society and of Spirit Rock Center in Woodacre, California.
"Forgiveness is a beautiful gift that frees the heart," teaches Jack. "Without forgiveness we are chained to the past. Fortunately, forgiveness can be learned and practiced." In this presentation, Jack invites us to experience the power of forgiveness, exploring:
Meditation as a pathway to cultivate our ability to forgive ourselves and others
The capacity of forgiveness to free our hearts from suffering and liberate ourselves from the past
A guided practice through the three dimensions of forgiveness
Bonus Content:
Jack is gifting three audio tracks for download: a guided "Breathing Meditation" from his Meditation for Beginners collection, his insightful talk "Why Meditate?", and an exclusive guided forgiveness meditation from his popular program, The Beginners Guide to Forgiveness.
SESSION 30
Pema Chödrön
Tonglen Meditation: News We Can Use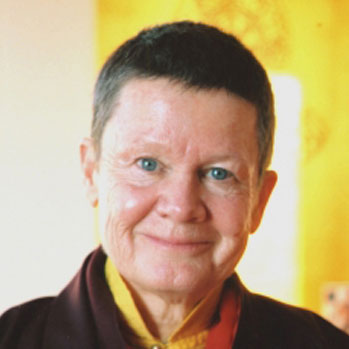 Pema Chödrön is an American-born Buddhist nun and the author of books including When Things Fall Apart, Taking the Leap, and Fail, Fail Again, Fail Better. She serves as resident teacher at Gampo Abbey Monastery in Nova Scotia and is a student of Dzigar Kongtrul, Sakyong Mipham Rinpoche, and the late Chögyam Trungpa.
This special feature of the Meditation Summit is an excerpt from an archival recording with Pema Chödrön on Good Medicine: How to Turn Pain into Compassion with Tonglen Meditation. Tonglen literally means "taking and sending" and is a Tibetan Buddhist practice for relieving suffering of ourselves, others, and the world. Pema illuminates:
The "tonglen attitude," an attitude we can use on the spot in order to soften our hearts and connect with our shared humanity
Holding a tonglen attitude toward pain and also toward pleasure (what she calls "sharing the wealth") in both small and big moments of our lives
The formal practice of tonglen meditation—in this guided experience of tonglen, we select as the focus of our practice a family member who is suffering, and then we universalize our practice for all who suffer in a similar way
Bonus Content:
Pema Chödrön offers an audio file that will guide you in the centuries-old Tibetan Buddhist practice of tonglen (literally taking and sending) for dissolving the boundaries we sense between ourselves and others.
Discover the Revolutionary Power of Meditation
At perhaps no other time in history has there been such widespread recognition of meditation's potential to transform our lives. The physical, emotional, and spiritual benefits of a regular meditation practice cannot be overstated. Neuroscientists have discovered that meditation can create new neural pathways in our brains, and teachers across disciplines recognize its potential for opening us to deep insights.
When you commit to a meditation practice, you commit to living a more engaged, meaningful, and joyful life. A few of the benefits of meditation include:
Health
Meditation gives you greater vibrancy and aliveness, as it reduces a host of physical and mental ailments, including stress, anxiety, insomnia, depression, addiction, pain, and more.

Purpose
Meditation guides you into
a state of deep presence. This allows you to tune out distractions and tune into your unique purpose, bringing greater meaning to your life.

Clarity
Meditation supports you in breaking free from limiting thoughts and unconscious patterns. You reach your greatest potential as you respond to life's challenges with clarity and courage.

Connection
As you deepen your relationship with yourself, you naturally begin to develop more authentic
connections and healthier
relationships with others.

Joy
With meditation, you begin to cultivate gratitude and watch its effects ripple throughout your life, expanding your ability to live with compassion and joy.

Awakening
Throughout history, meditation has been a pathway to higher states of awareness—traditionally called "enlightenment"—holding the potential to bring you into more direct connection with all that is.
Deepen and Expand Your Personal Meditation Practice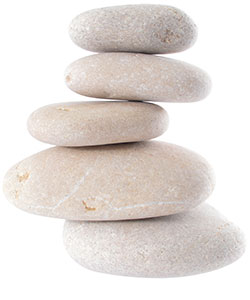 With the inspiration, guidance, and support from the summit's amazing teachers, you'll be well on your way to developing a consistent and meaningful meditation practice.
By upgrading to lifetime access, you'll be able to tune into each presentation when you need it most. Plus, you'll receive the valuable bonuses offered by each presenter for further insight and motivation—and the online course The Meditation Experience: Eight Pathways to Open the Heart and Mind, an in-depth program for newcomers and seasoned practitioners alike.
Own the Complete Meditation Summit Today
The Meditation Summit upgrade package allows you to further your meditation journey with continued support and extra guidance.
When you upgrade, you'll receive:
Professional recordings of 30 powerful presentations—over 30 hours of practical guidance and breakthrough insights
More than 30 special bonuses from leading meditation teachers
The Meditation Experience online course
Downloads of all sessions and bonuses for you to keep, so you'll have continual inspiration on your meditation journey
Lifetime access to the entire summit
Continued inspiration for your meditation journey
Meditation Summit
Price $197

100% Guarantee
We unconditionally guarantee your satisfaction with all Sounds True products for one year when purchased via our website. If you are not 100% satisfied with The Meditation Summit for any reason, simply return it with receipt for a full refund.